About CEF of Coos County
Child Evangelism Fellowship of Oregon, Inc., Coos County Chapter is the local presence of Child Evangelism Fellowship. Our local chapter extends (as our name suggests) throughout Coos County.
Locally we offer Good News Clubs in our schools, 5-Day clubs during the summer months, day camps in some of our towns, a fair ministry, and an overnight camp. For teachers we offer trainings and seminars to assist you in your ministry.
CEF International Headquarters
CEF International Headquarters
Staff
Hannah Cochran, Local Director
Hello, I'm Hannah Cochran the Local Director for Child Evangelism Fellowship of Oregon, Coos County Chapter. I was born in Washington, but raised in Coos County. I love the ministry of Child Evangelism Fellowship! God has used it to greatly impact my life and the lives of people around me. I started as a summer missionary with Christian Youth In Action, our teen training and discipleship program, when I was 13 and have been involved in the ministry in some form ever since. I came on staff in Coos County in 2015. Life with Jesus is such an adventure and I am so thankful that God has called me to serve in this community.
[
Contact Hannah
]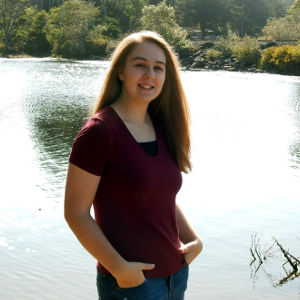 Trinity Burton, Ministry Coordinator
Trinity Burton moved to the Coos Bay area from the small town of Vale, Oregon. She gave her life to Jesus at the age of 9 while attending a Good News Club. Trinity helped at 5 Day Clubs before going to Christian Youth In Action when she was 13. She joined our staff in the summer of 2019 as an intern and currently serves as Ministry Coordinator. Trinity is also a full-time student at Southwestern Oregon Community College where she is studying to get her Oregon Transfer degree. In her spare time, she likes to play games, go to the beach, and spend time with her family.
[
Contact Trinity
]
Our History
Child Evangelism Fellowship first began in Coos County in the early 50s under the leadership of a woman named Maxine Marsh. After Maxine left, others stepped up to lead the local chapter. In 1994 it was decided that the chapter be dissolved because there was no one to run it, but God had other plans. In 1995 a new committee was formed and the ministry continued under the leadership of Nancy Goodman ("Gramma Nancy"), as she began the road to becoming the director in Coos County. The chapter officially re-opened in October of 2000. Nancy faithfully served until she "retired" in 2013 and Michelle Stone stepped up as Local Coordinator.
Michelle became Director in 2015 and then in 2016 was called to serve with CEF in Portland, Oregon. The next year, Hannah Cochran assumed the role of Local Coordinator and officially became Director in 2018. It has been an ever-changing journey, but our local staff, committee, and volunteers faithfully serve to reach the children in Coos County with the Good News!
"How then will they call on him in whom they have not believed? And how are they to believe in him of whom they have never heard? And how are they to hear without someone preaching? 15 And how are they to preach unless they are sent? As it is written, 'How beautiful are the feet of those who preach the good news!'" Romans 10:14-15 (ESV)